About us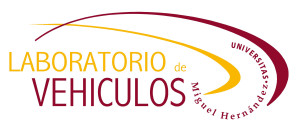 Laboratory Vehicles University Miguel Hernández was created in 2003 in the area of Mechanics UMH Engineering, and since then I been provided with the means necessary to provide a complete service in the field of inspection and testing of vehicles and components.
Currently Vehicles Laboratory has official designations:
Is appointed by the Ministry of Industry and Authorized Service to issue technical reports on Reforms in Vehicles, and for the Individual Vehicle Approval Completed new, valid for the entire national territory.
Is certified as Official Laboratory for cataloging Historical Vehicles in the Valencian Community, the Autonomous Community of the Region of Murcia and the Community of Castilla-La Mancha.
Moreover, it is accredited by the National Accreditation Body (ENAC) according to UNE-EN ISO / IEC 17020 as an inspection type A for inspection Reforms in Vehicles and Individual Approval of Completed Vehicles, includes the development of trials in support of these inspections. It also has the ENAC accreditation according to UNE-EN ISO / IEC 17025: 2005 for the testing of tires.
  
Sections
– Vehicle reforms.
– Individual approvals.
– Historic vehicles.
– Tire test.
– R&D+i.
News
La UMH consigue la acreditación para la catalogación de vehículos históricos en Castilla-La Mancha
 
 
*This text has been translated using a machine translation engine.