Tire test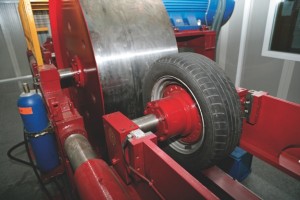 Vehicle Laboratory has ENAC accreditation according to ISO 17025 for the realization of the trials included in the UNECE 30, 54, 108 and 109, and Directive 92/23 / EC.
Moreover, the Laboratory has its own for testing of rolling resistance and rolling noise test bench methodologies.
In December 2010 it was established within the Department of Mechanical Engineering and Energy of the UMH The Chair for Research and Training on Recycled Tires.
For more information, please consult the following link: catedraneumaticos.umh.es



*This text has been translated using a machine translation engine.